When the development of smart home is in full swing, all kinds of intelligent hardware products and devices are also constantly innovating. Smart gateways, smart speakers, smart door locks, smart wearables, smart central control screens, etc. have successively entered the public's field of vision with "entrance identity".
In 2022, the intelligent central control is particularly favored by manufacturers and has now become a hot darling in the whole house intelligent circle. So the intelligent central control screen, as an "entrance" device, is expected to link more intelligent terminals, how to apply to the whole house intelligence to unlock multi-functional scenarios? How are smart home and lighting companies laid out in this track?
01
The smart central control screen market increased by 106.4% year-on-year
Intelligent central control screen is the central control system of smart home, which is an intelligent product that integrates intelligent switch panels, smart speakers, video intercom, intelligent gateways and other equipment, and integrates the control functions of various equipment in the room.
Its advantage is that through a screen, the whole house intelligent products and appliances can be linked, and the functions such as control, human-computer interaction, information display, and personalized services can be realized, and a complete full-scene intelligent life can be built.
According to IDC data, in the first half of 2022, China's smart home central control screen market shipments of 300,000 units, although the market volume is not large, but as a relatively niche category in 2022 has achieved very amazing results – a year-on-year increase of 160.7%, it is expected that in 2022, the smart home central control screen market shipments will exceed 650,000 units, a year-on-year increase of 106.4%, huge data makes it an absolute "dark horse" in the concept of smart home.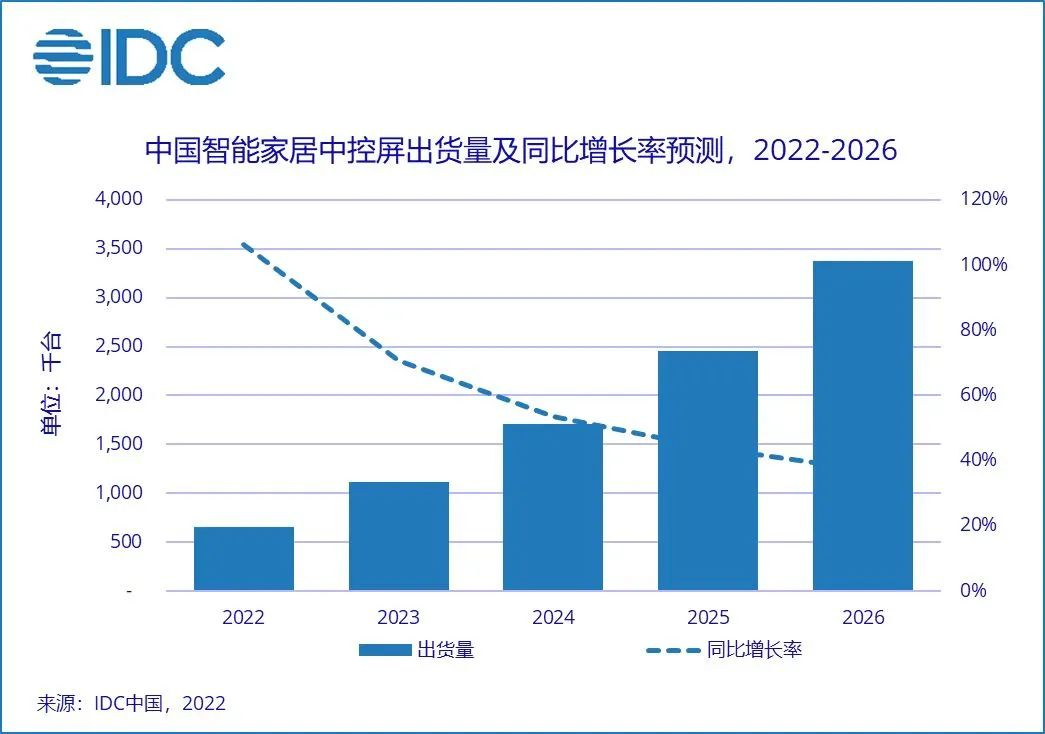 02
Lighting companies compete for layout
Hongyan Lighting launched the iHousePad PlusS1 intelligent interactive screen as early as last year, which has outstanding features such as all-metal design, CNC cleaning, thick and stable; In terms of smart home control, the number of supports is unlimited; In terms of video intercom, support household intercom; At the same time, it also has AI voice recognition function and supports Tmall Genie ecological hardware access. In addition, smart living can be extended from the internal environment to the external environment, redefining the connection between home and community.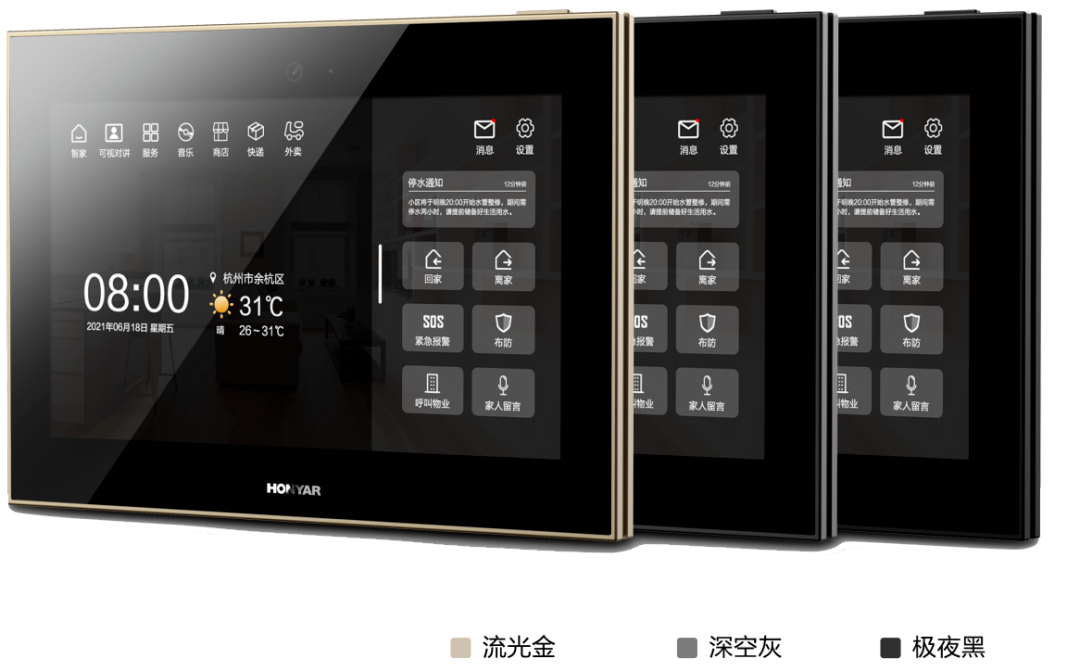 In September this year, Sanxiong Aurora released the 4-inch intelligent central control screen, which can freely define the scene mode, control the whole house lights, curtains and other intelligent devices with one key before going out, and carry out integrated management; A variety of functional states, intuitive and clear, goodbye to multi-area, multiple cumbersome operations, the whole house equipment control in one step; The 4-inch large screen provides users with a more comprehensive vision and a more efficient touch interaction experience.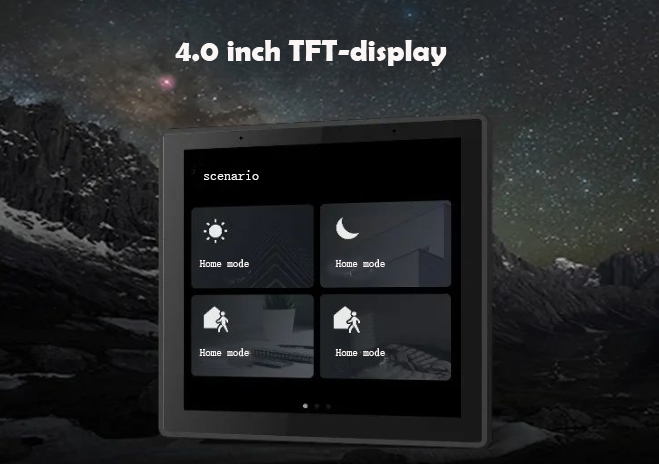 At this year's Guangya Exhibition, LTECH brought the Super+ series of smart panels, including the Super Panel super panel series, the first screen explicit "smart" definition panel creation series.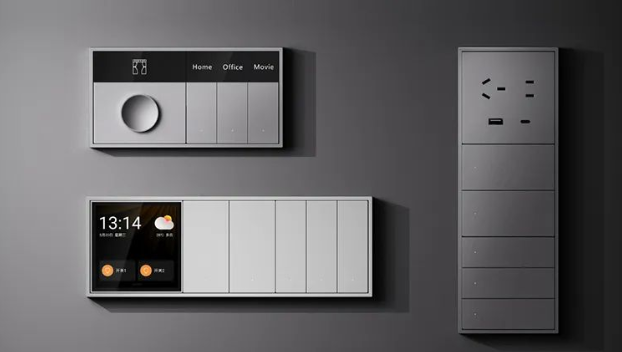 In addition, Xiaomi, Jingdong, Mili, Guanlin, Tuya, Lumi and other companies are not to be outdone, and have successively launched their own new products of intelligent central control screens, accelerating the layout of the whole house intelligent field. The track of the intelligent central control screen continues to heat up, and product innovation and functions are becoming more and more volatile…
With the popularity of smart phones, the habit of sliding the screen has been "ingrained" into public life. As an extension of the smart screen in the smart home, the intelligent central control screen uses a screen to realize control, interaction and other operational functions, in line with the user's operating habits, it is easier to reach consumers, and the role of the intelligent central control screen will be more important in the future
---
Post time: Nov-29-2022