3.95 inch LCD IPS display/ Module/ 480*480/MIPI interface 40PIN
Product Detail
Product Tags
| | |
| --- | --- |
| Product | 3.95 inch LCD display/ Module       |
| Display Mode | IPS/NB |
| Contrast ratio           | 800    |
| SurfaceLuminance | 300 Cd/m2 |
| Response time        | 35ms  |
| Viewing angle range | 80 degree |
| Interface PIN | MIPI/40PIN  |
| LCM Driver IC | ST-7701S |
| Place of Origin | Shenzhen ,Guangdong, China        |
| Touch Panel | NO |
Features&Mechanical Specifications(As shown in the following figure):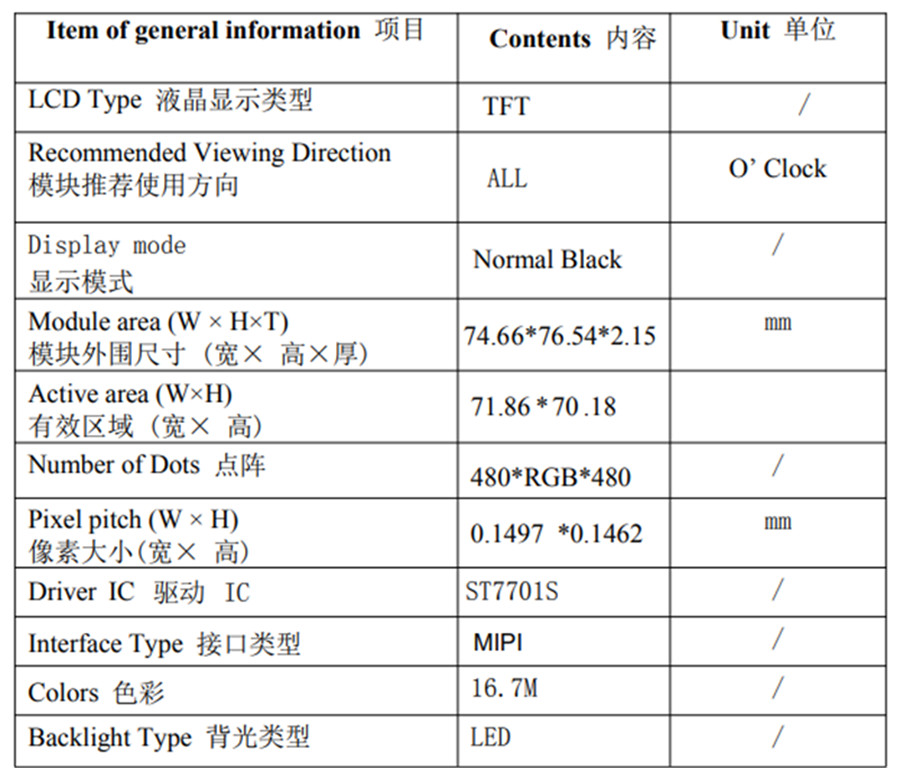 Dimensional outline(As shown in the following figure):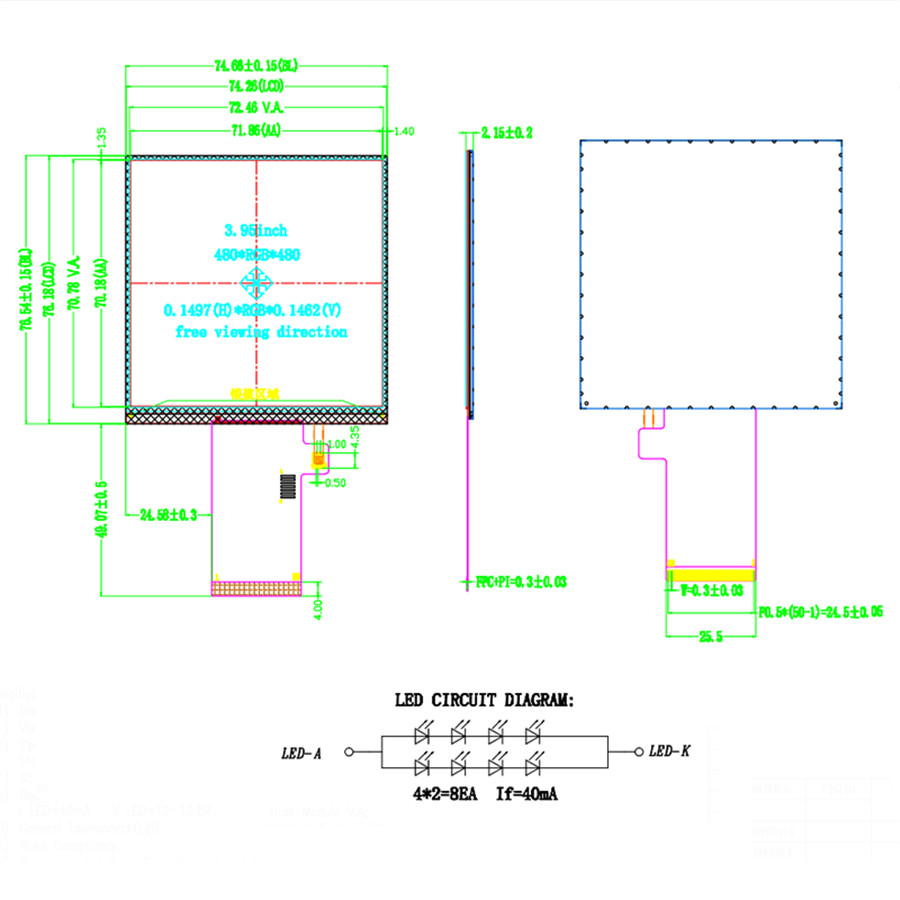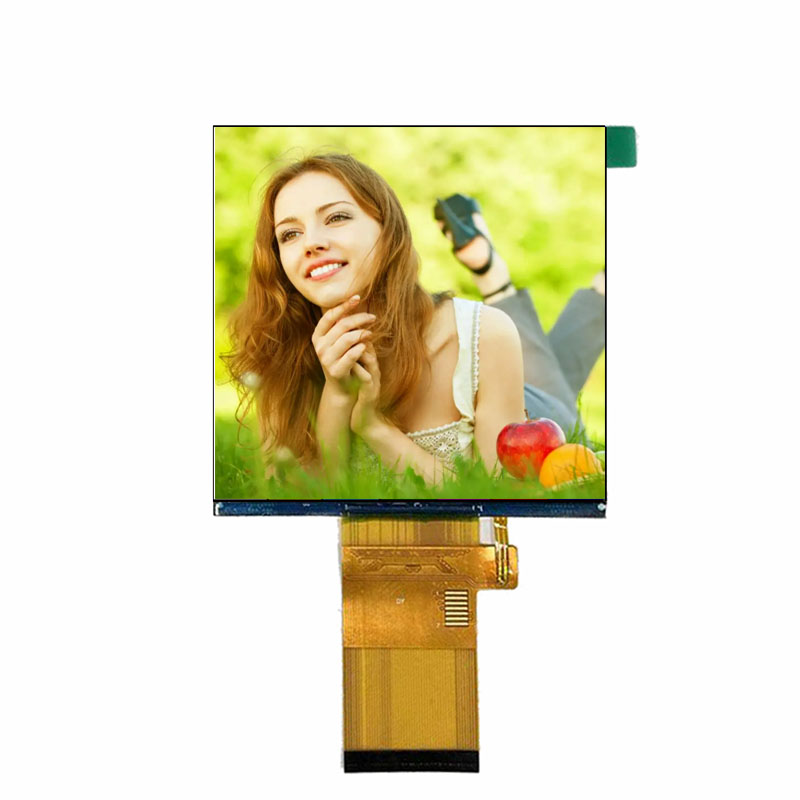 1.  IPS LCD screen, the ideal picture with vivid colors, saturation and naturalness.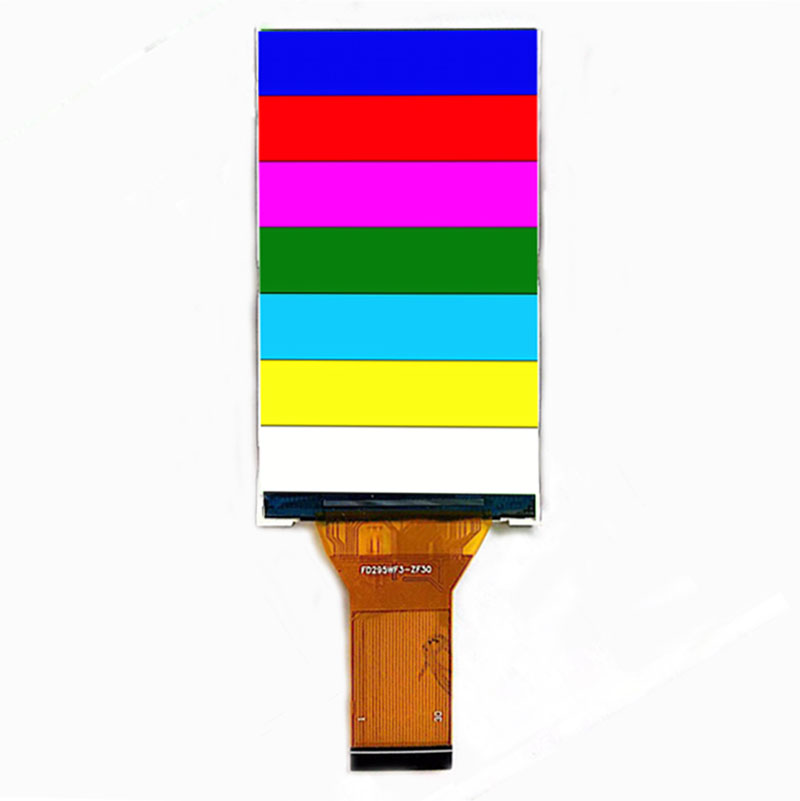 2. LCD Viewing Angle : full range of IPS LCD options Super-Wide viewing angle Glare or anti-glare polarizer O-film soulution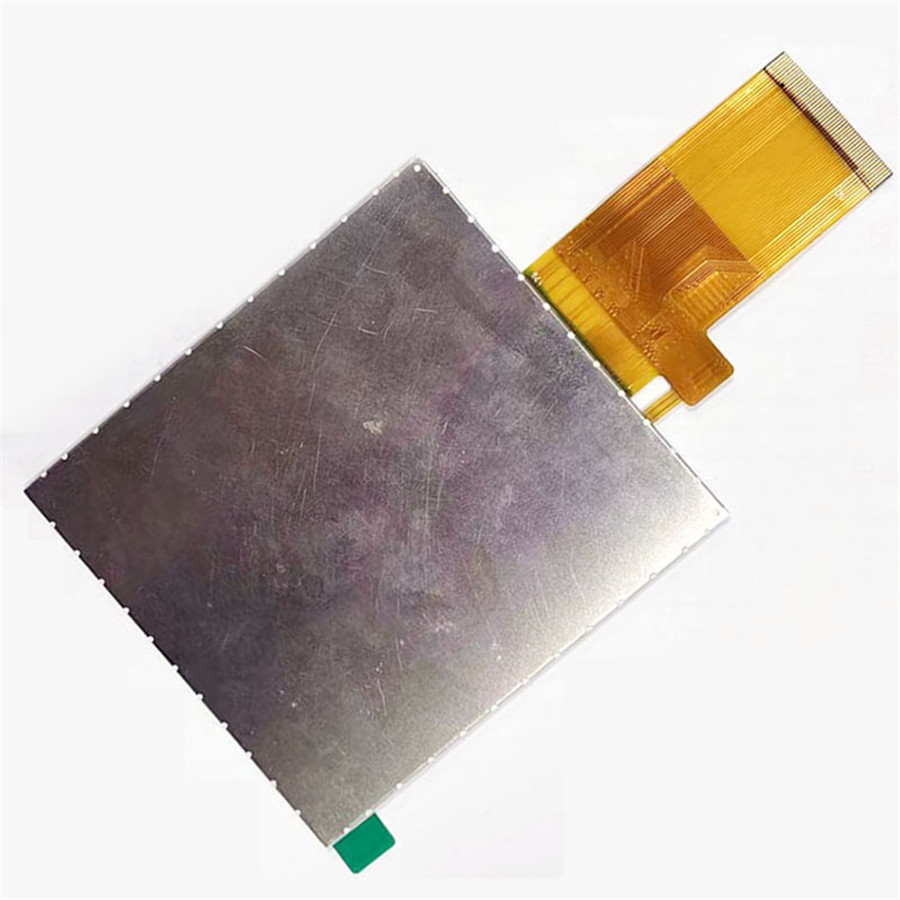 3. The backlight back has an iron frame, which can play a certain protective role on the LCD screen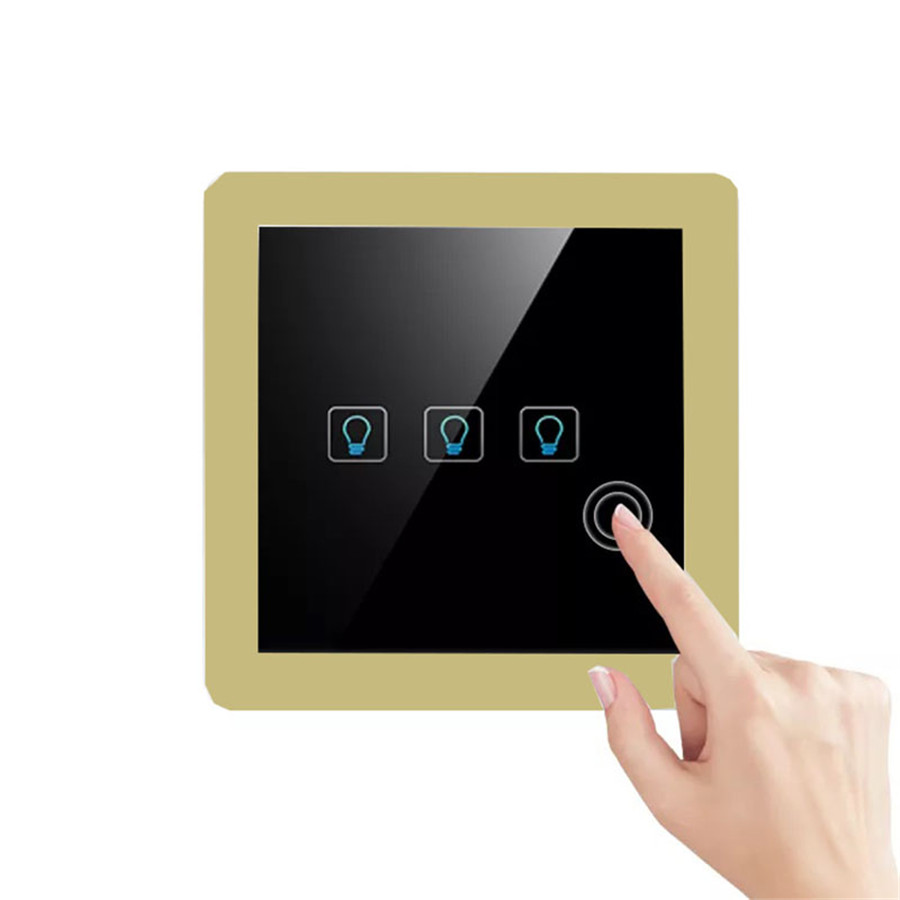 4.  The product is square, with a ratio of 1:1, suitable for most smart home products, and can be touched
1. Juxian's leaders have an average of 8-12 years of experience in the LCD and LCM industries.
2. We are always committed to providing reliable and cost-effective products with advanced equipment and rich resources. At the same time, under the premise of ensuring customer quality, delivery on time!
3. We have strong R&D capabilities, responsible staffs, and sophisticated manufacturing experience, which all enable us to design, develop, produce LCMs and provide all-round service according to customers' requirements.
The following list is the standard product on our website and can quickly provide you with samples.But we only show some of the product models because there are too many types of LCD panels. If you need different specifications, our experienced PM team will provide you with the most suitable solution.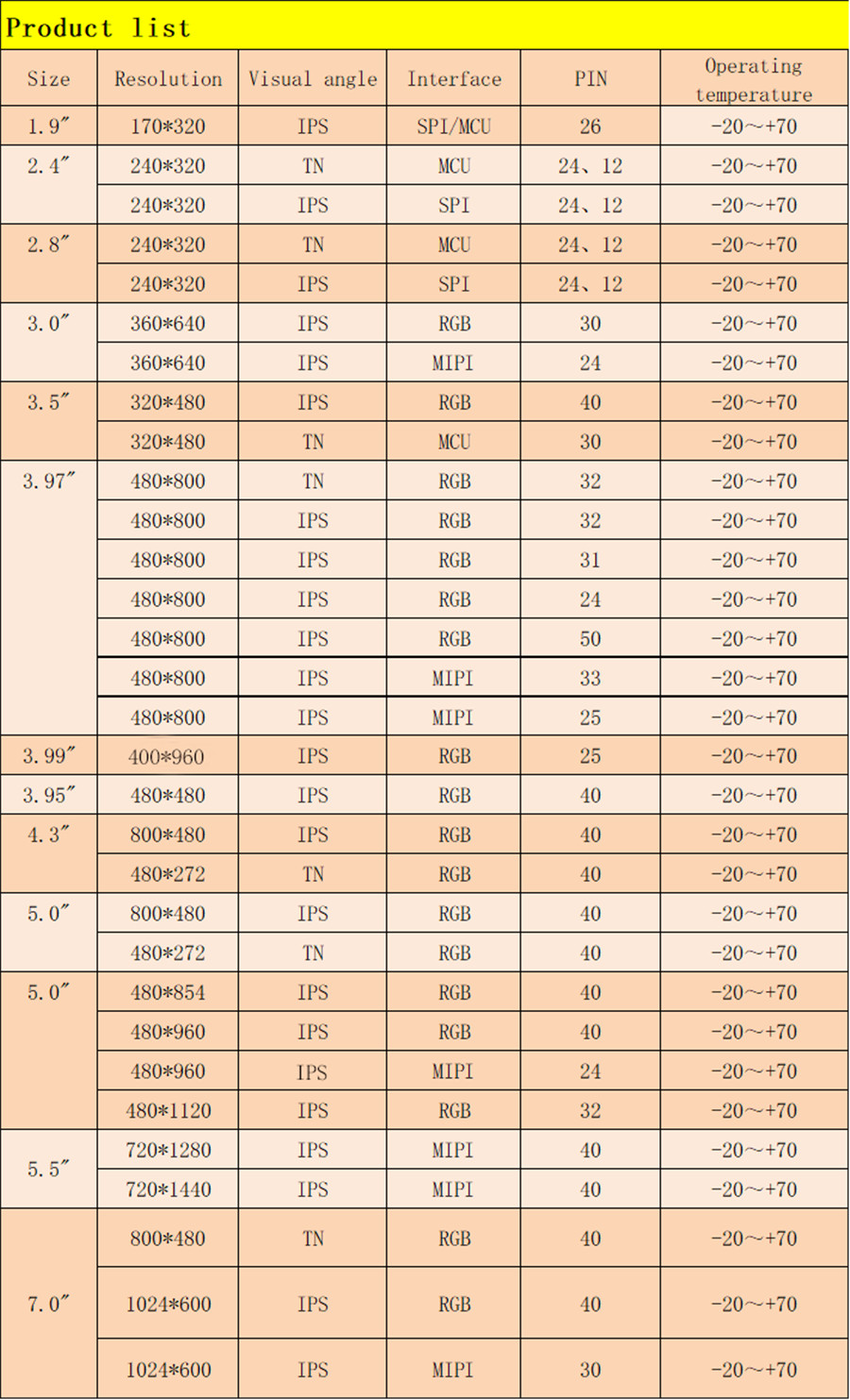 1. The list doesn't meet my product specifications, Is there any other size or specification can be choose or customize for me?
Here is our standard product in website, which can provide sample fast for you.
We show part of items only, because there are so many types of LCD panels. If you need different specification, our experienced PM team will provide the most suitable solution for you. 
2. What kind of environment need to use High Brightness Panel?
Differ from the brightness of traditional panels.It allows the user to see the display under strong sunlight which enables operation under special conditions. Like industries such as parking lot, industries, transportation, military etc…
3. How long is the product warranty?
Besides danmage caused by human factors, within one year warranty from the start of shipping. If there are special conditions, the warranty time will be separately notified.
4. Does the product support customization?
If there is no product that meets your requirements, we can customize the proofing according to your requirements
5. How to buy in bulk? Is there any discount on this product?
If you need to buy in large quantities, you can contact our Sales and we will offer quotations and transaction terms for you.
1. Equipment presentation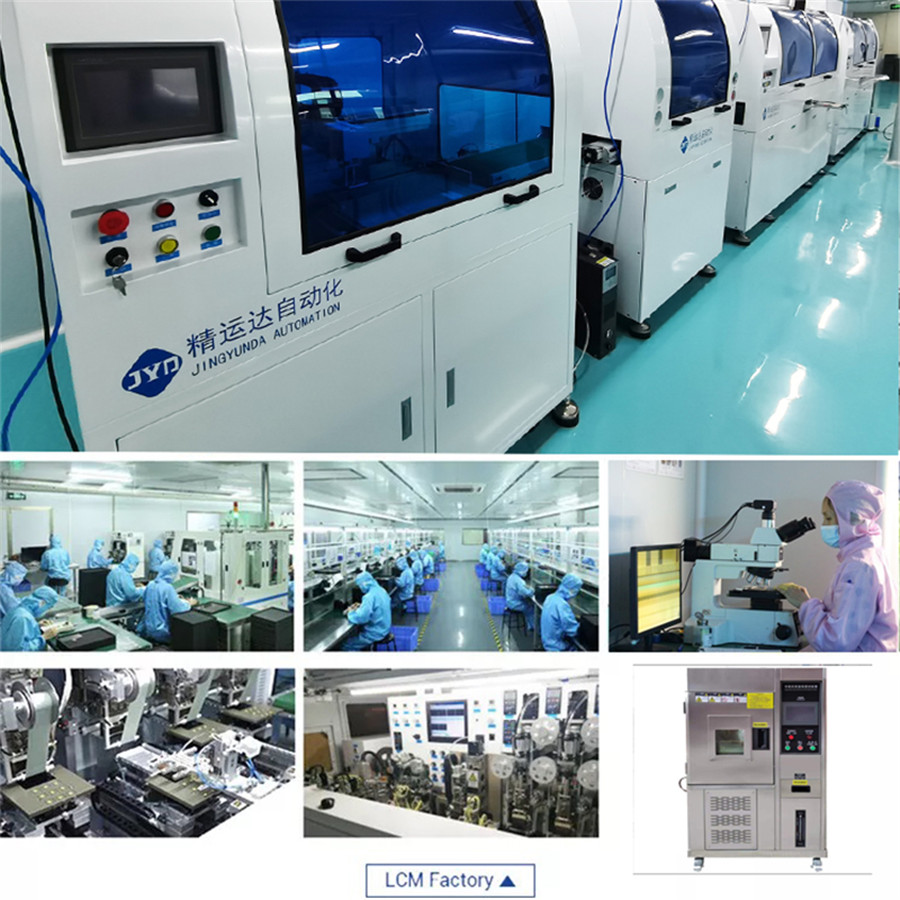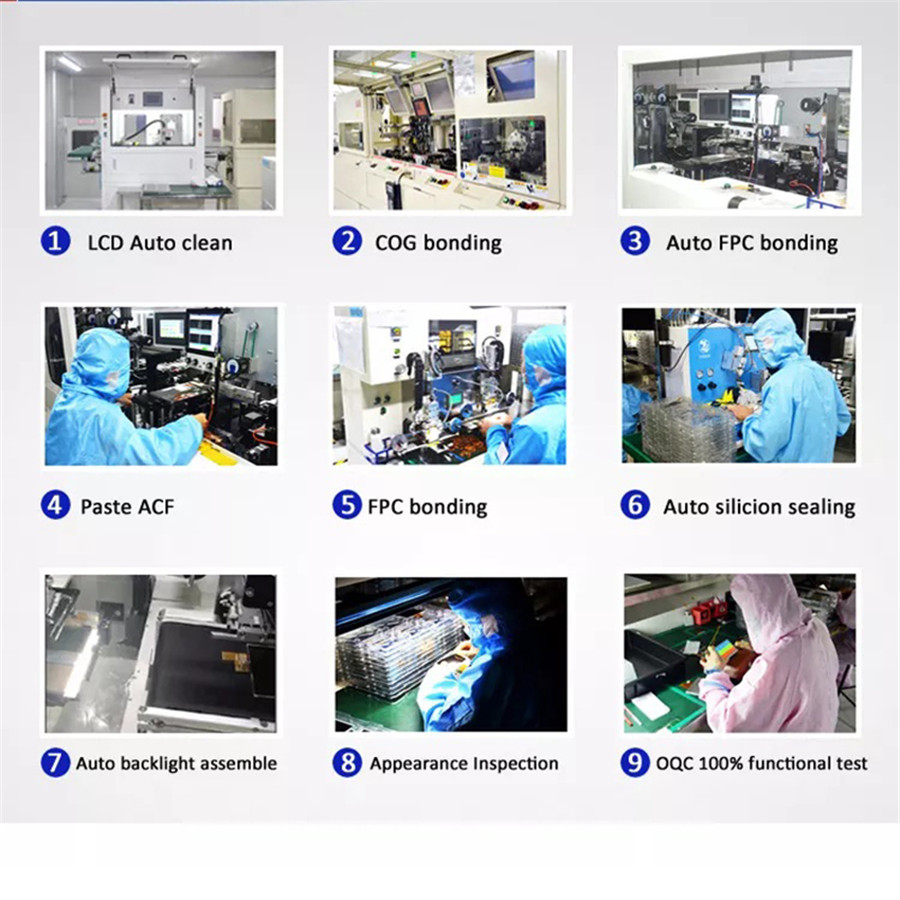 ---
---
Write your message here and send it to us