3.97 inch LCDTN display/ Module/ 480*800 /RGB interface 32PIN
Product Detail
Product Tags
| | |
| --- | --- |
| Product  | 3.97 inch LCD display/ Module         |
| Display Mode | TN/NB |
| Contrast ratio | 800                  |
| SurfaceLuminance | 300 Cd/m2 |
| Response time | 35ms              |
| Viewing angle range | 80 degree |
| Interface PIN | RGB/32PIN          |
| LCM Driver IC | ST-7701S |
| Place of Origin | Shenzhen ,Guangdong, China |
| Touch Panel | NO |
Features&Mechanical Specifications(As shown in the following figure):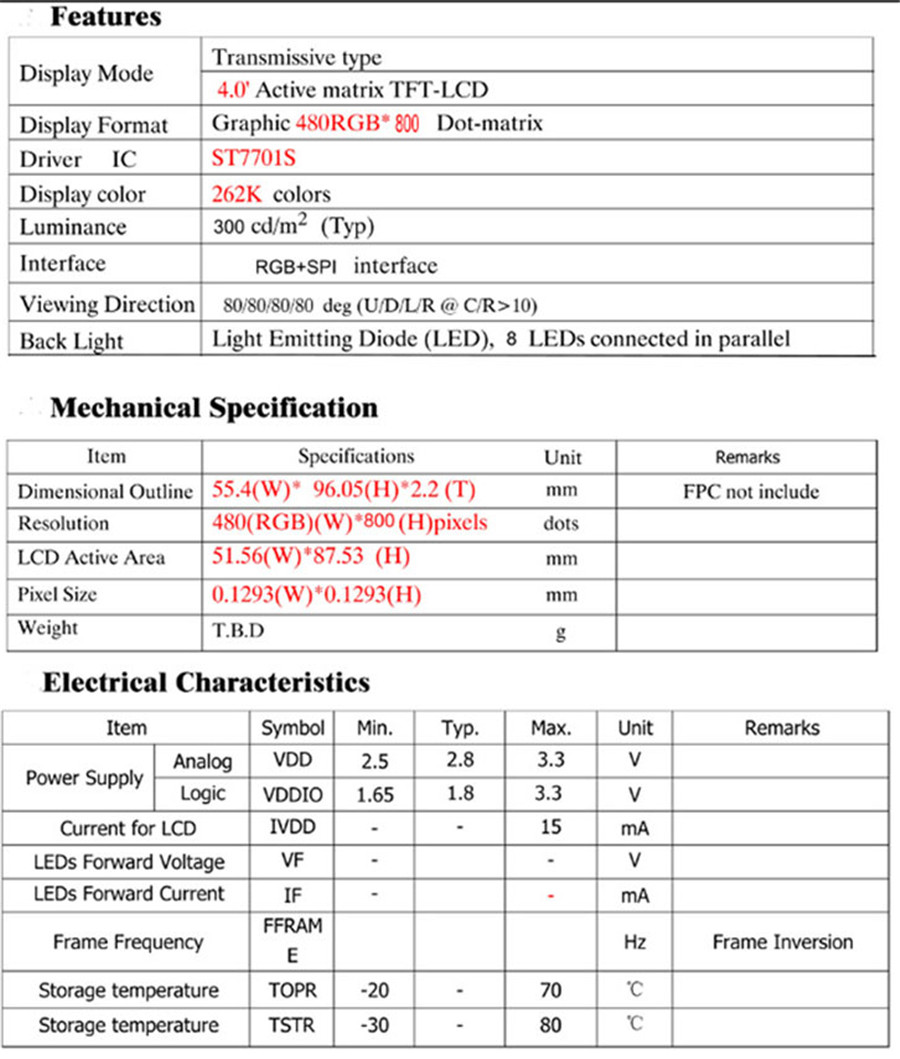 Dimensional outline(As shown in the following figure):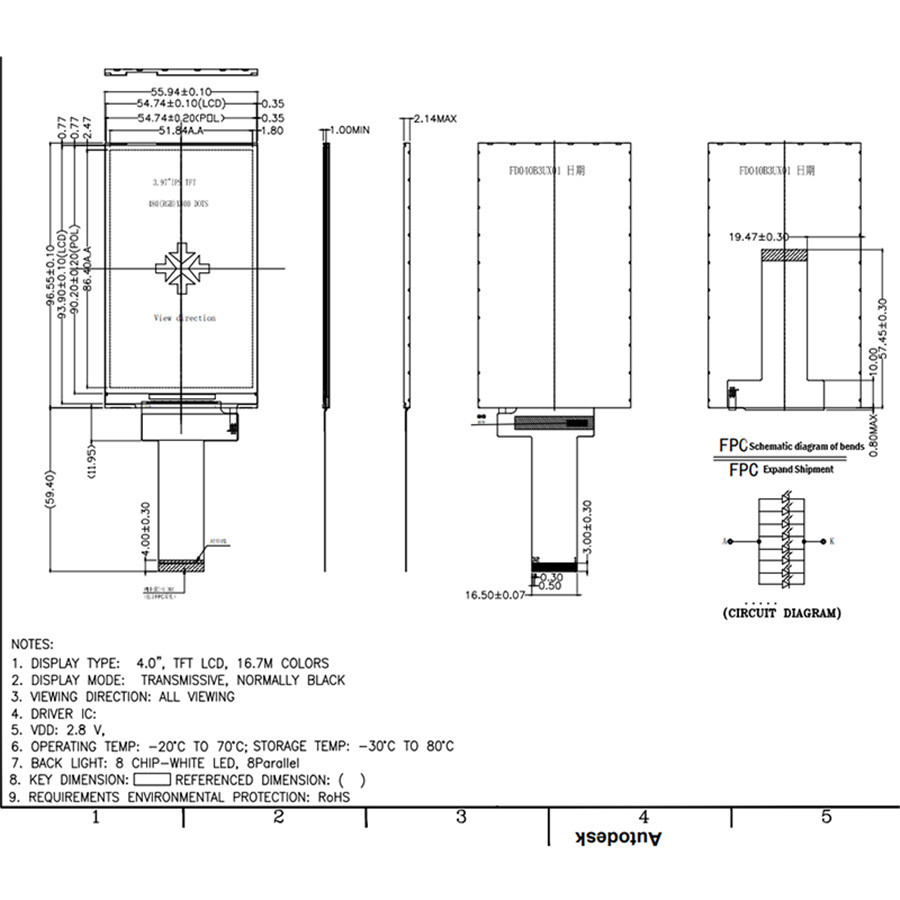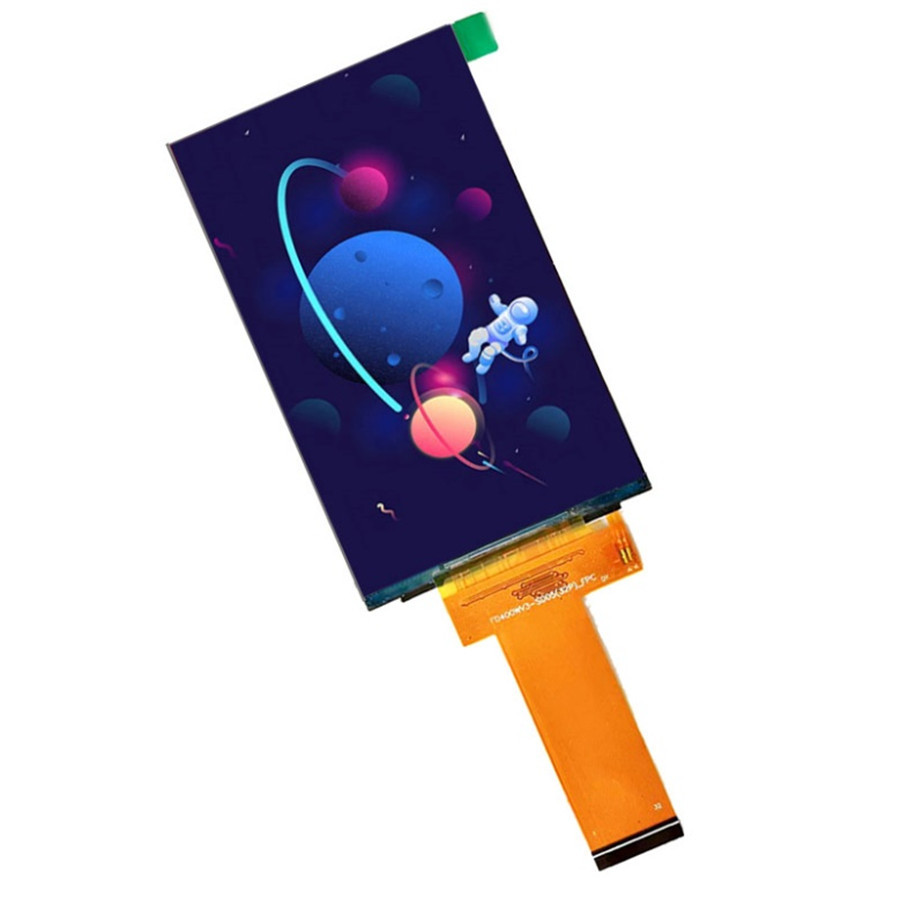 1. This LCD display belongs to the TN type, due to the small number of output gray layers, the liquid crystal molecule deflection speed is fast, so the response speed is relatively fast
2.  The backlight back has an iron frame, which can play a certain protective role on the LCD screen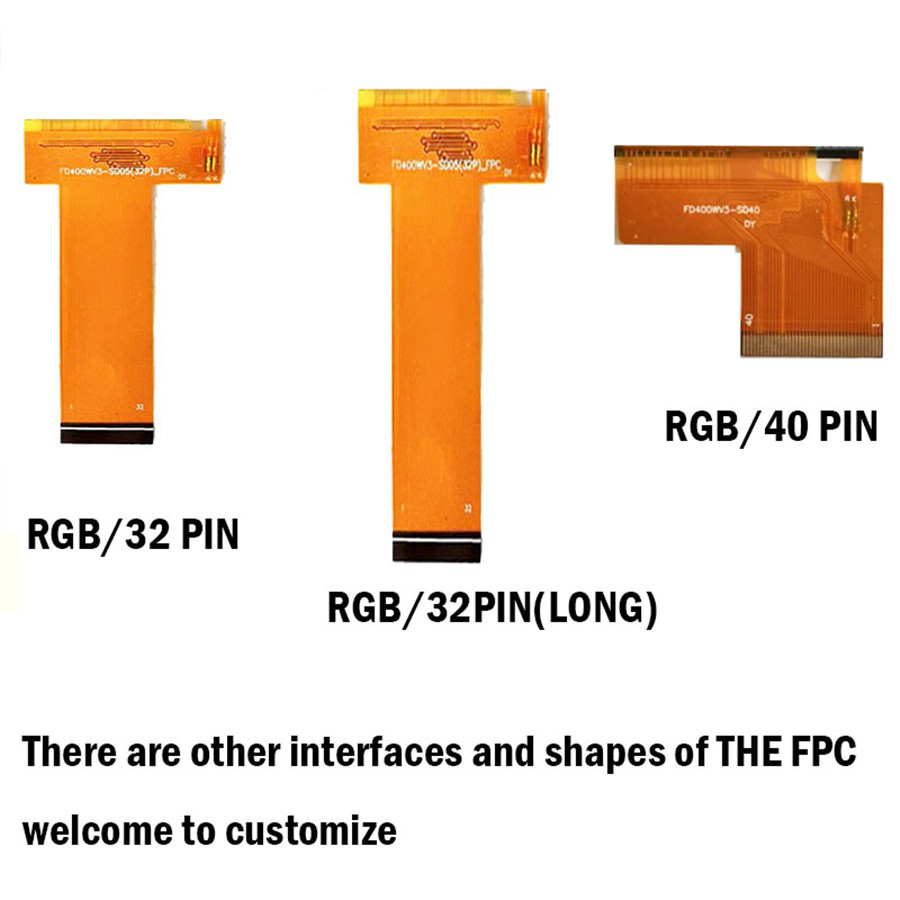 3. FPC design:Customized interface and pins definition. Customized FPC Shape and Material
4. The production cost of tn panel is relatively low, and it is widely used in medium and low-end liquid crystal displays
If you need other sizes (not available on the website), can you do it?
A: Our main size is concentrated between 1.54" and 10.1", more than 10.1", although it can be done, but we have no advantage, 10.1" below the small and medium size LCD we can try to customize according to your requirements!
My requirements are relatively high, such as the product needs to be bright, too high and low temperature, too salt water experiment, etc., can you do it?
A: For special requirements, you need to communicate with us in advance, and after confirming the requirements, we can evaluate and proof according to your requirements!
What kinds of payment methods do you accept?
You can make the payment to our bank account, Western Union or PayPal: 30% deposit in advance, 70% balance against the copy of B/L.
Can you supply the relevant documentation?
Yes, we can provide most documentation including Certificates of Analysis / Conformance; Insurance; Origin, and other export documents where required.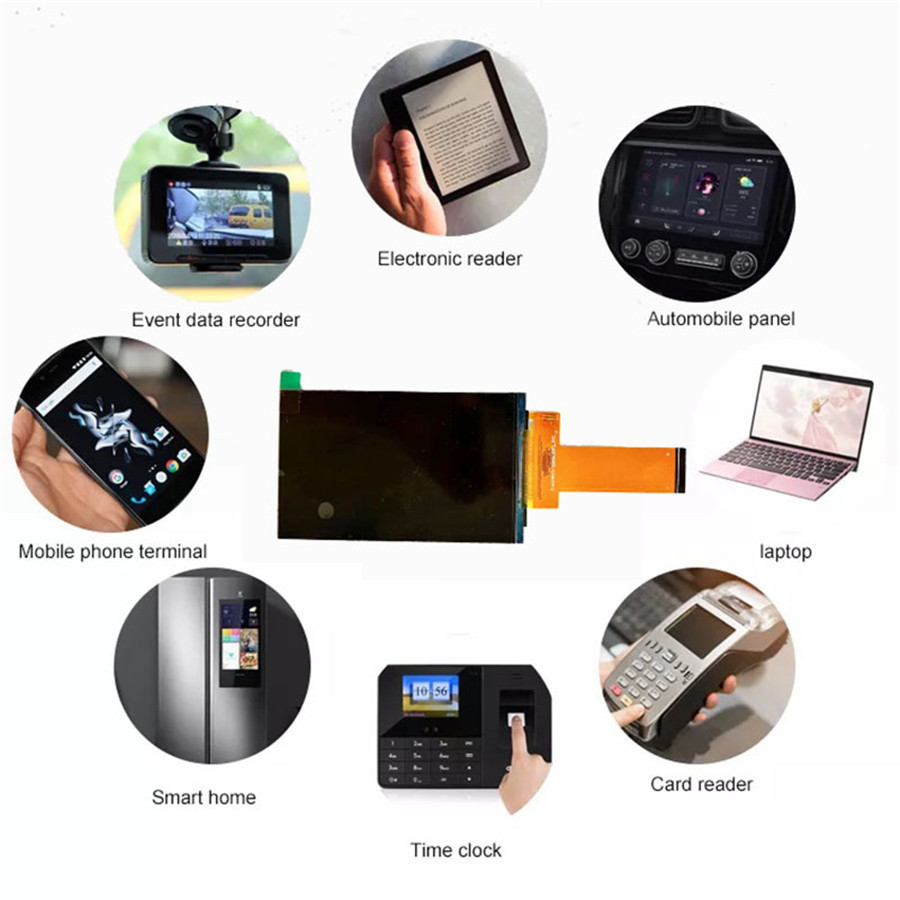 1. Juxian's leaders have an average of 8-12 years of experience in the LCD and LCM industries.
2. We are always committed to providing reliable and cost-effective products with advanced equipment and rich resources. At the same time, under the premise of ensuring customer quality, delivery on time!
3. We have strong R&D capabilities, responsible staffs, and sophisticated manufacturing experience, which all enable us to design, develop, produce LCMs and provide all-round service according to customers' requirements.
The following list is the standard product on our website and can quickly provide you with samples.But we only show some of the product models because there are too many types of LCD panels. If you need different specifications, our experienced PM team will provide you with the most suitable solution.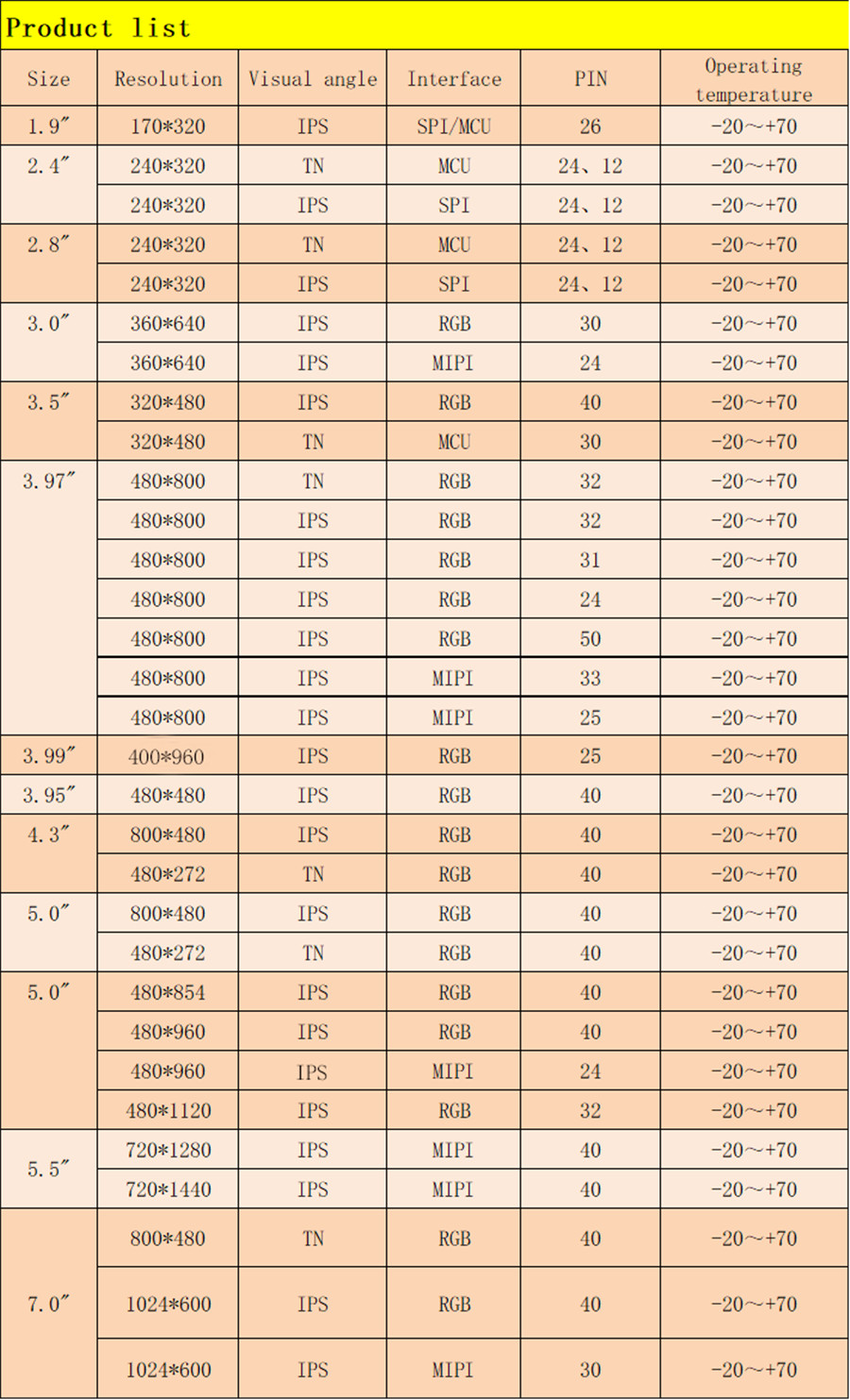 1. Equipment presentation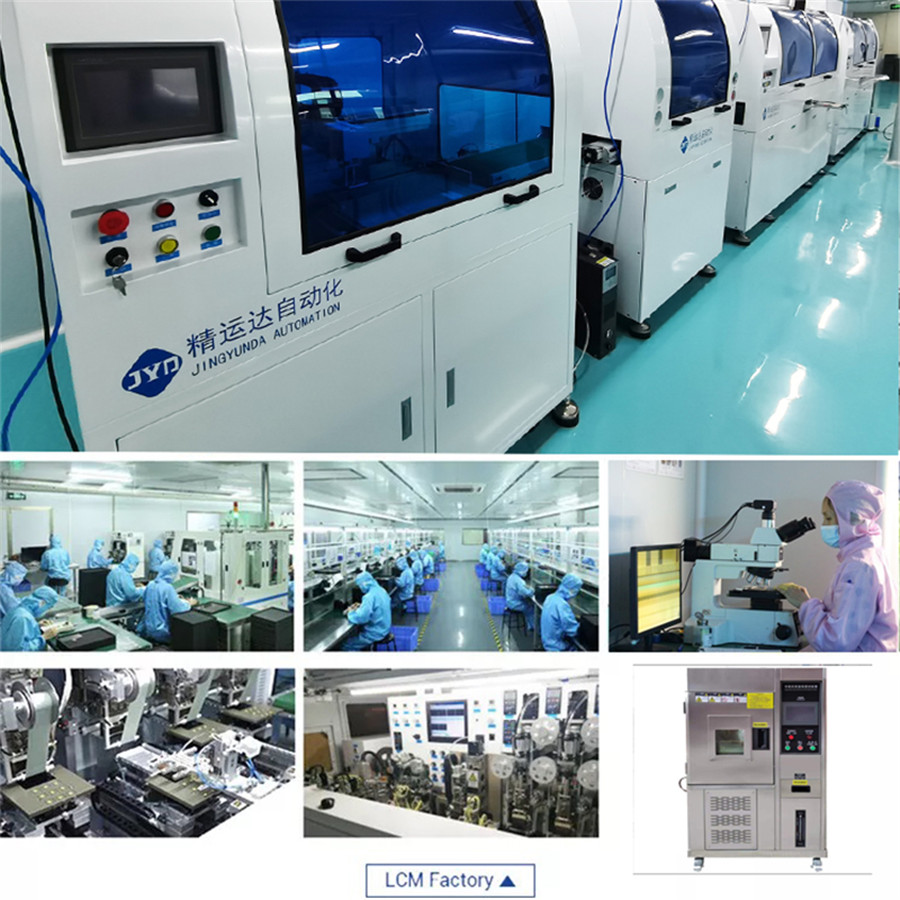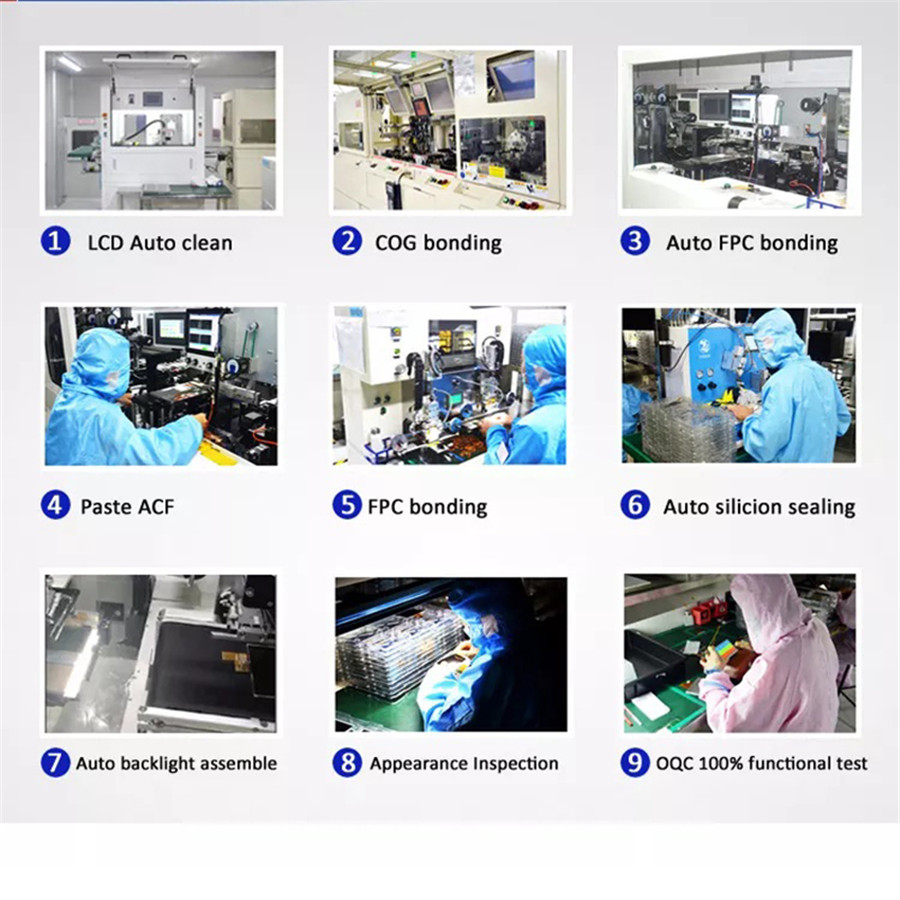 ---
---
Write your message here and send it to us