5.0 inch LCD IPS display/ Module/ Landscape screen/800*480 /RGB interface 40PIN
Product Detail
Product Tags
| | |
| --- | --- |
| Product  | 5.0 inch LCD display/ Module  |
| Display Mode | IPS/NB |
| Contrast ratio | 800                  |
| SurfaceLuminance | 300 Cd/m2 |
| Response time | 35ms              |
| Viewing angle range | 80 degree |
| Interface PIN | RGB/40PIN      |
| LCM Driver IC | ST-7262F43 |
| Place of Origin | Shenzhen ,Guangdong, China |
| Touch Panel | YES |
Features&Mechanical Specifications(As shown in the following figure):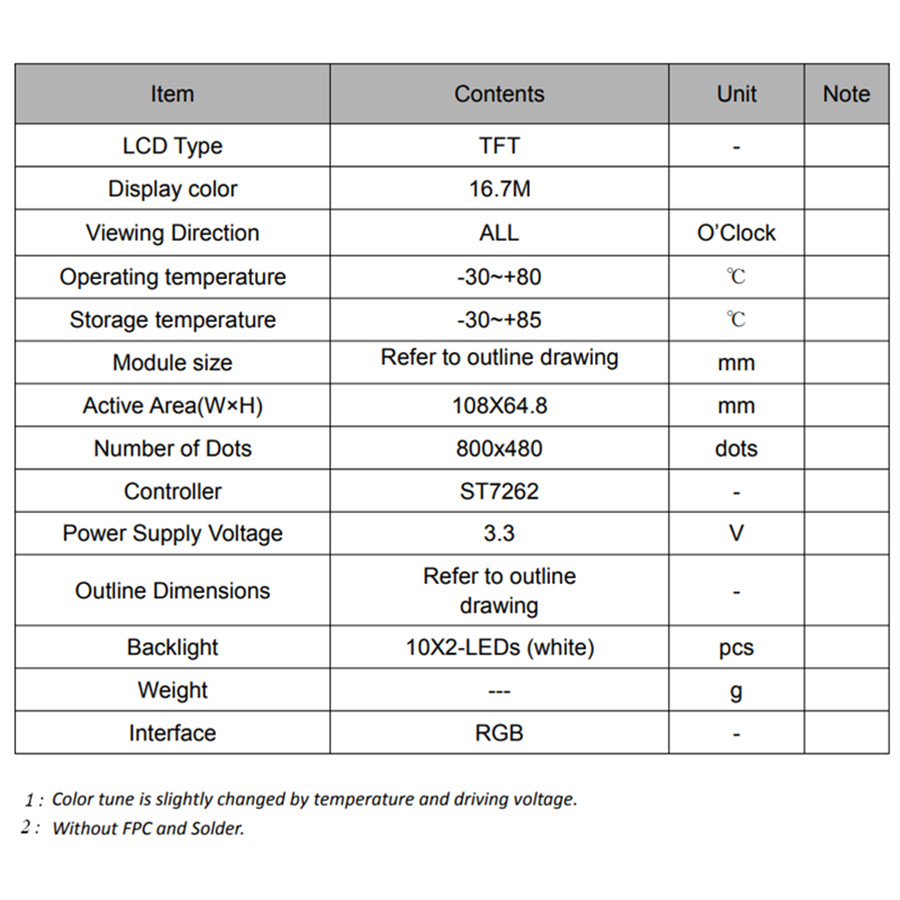 Dimensional outline(As shown in the following figure):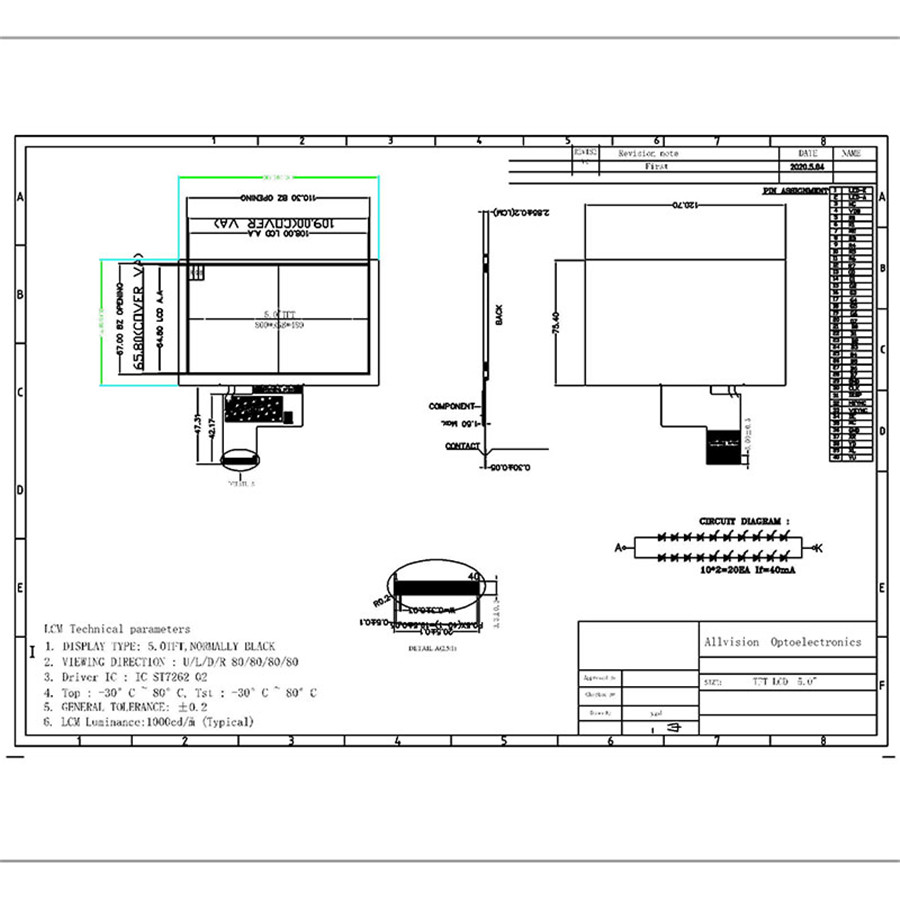 1. This 5.0-inch LCD display belongs to the wide temperature series, mainly RGB interface, mainly IPS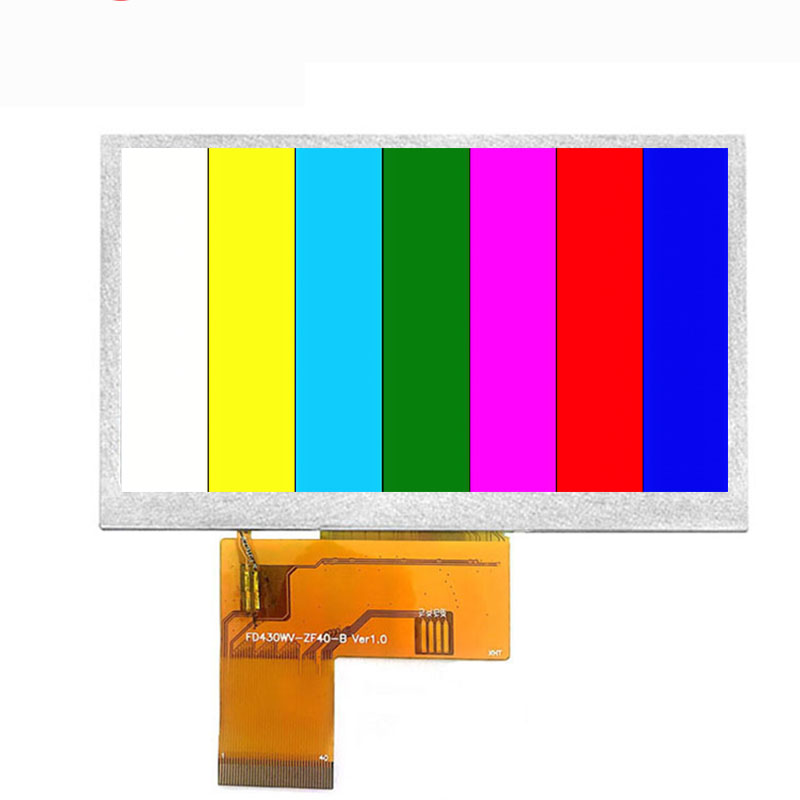 2. This 5.0-inch high-definition color screen belongs to a higher resolution display, and the brightness can be between 400-1500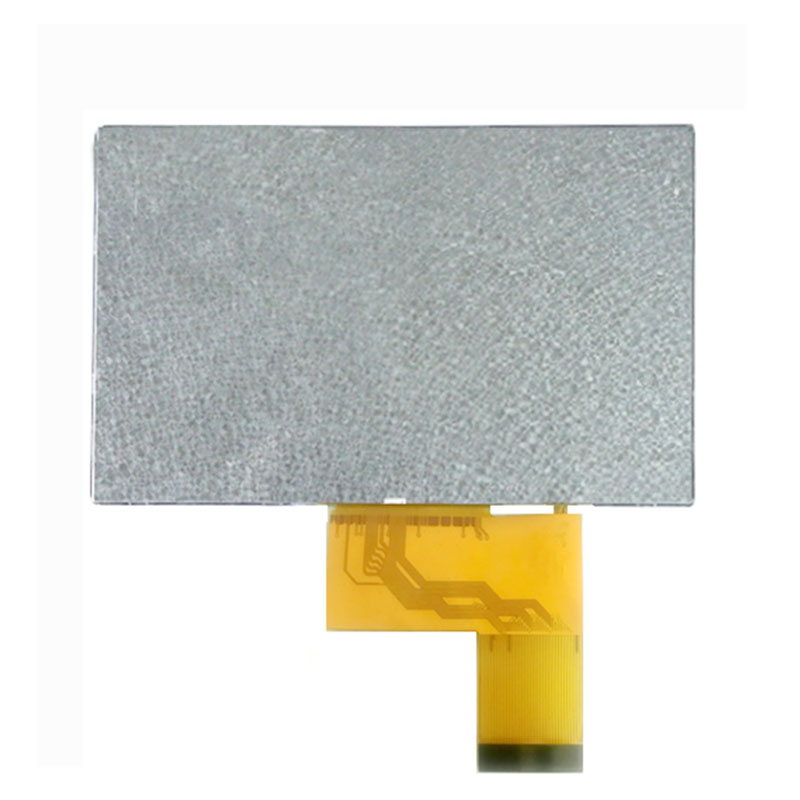 3. The backlight back has an iron frame, which can play a certain protective role on the LCD screen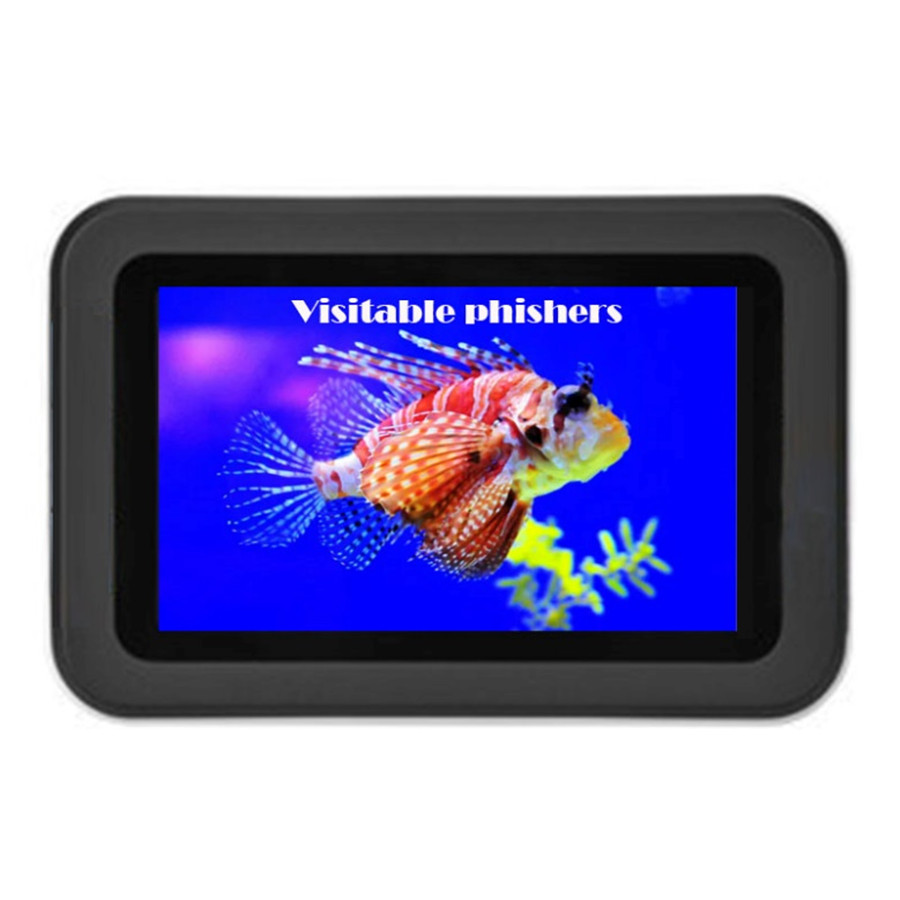 4. This 5.0-inch display has strong anti-interference, many interface types, is conducive to development, and is mostly used in the industrial control industry, or other special industries.Such as: Visitable phisher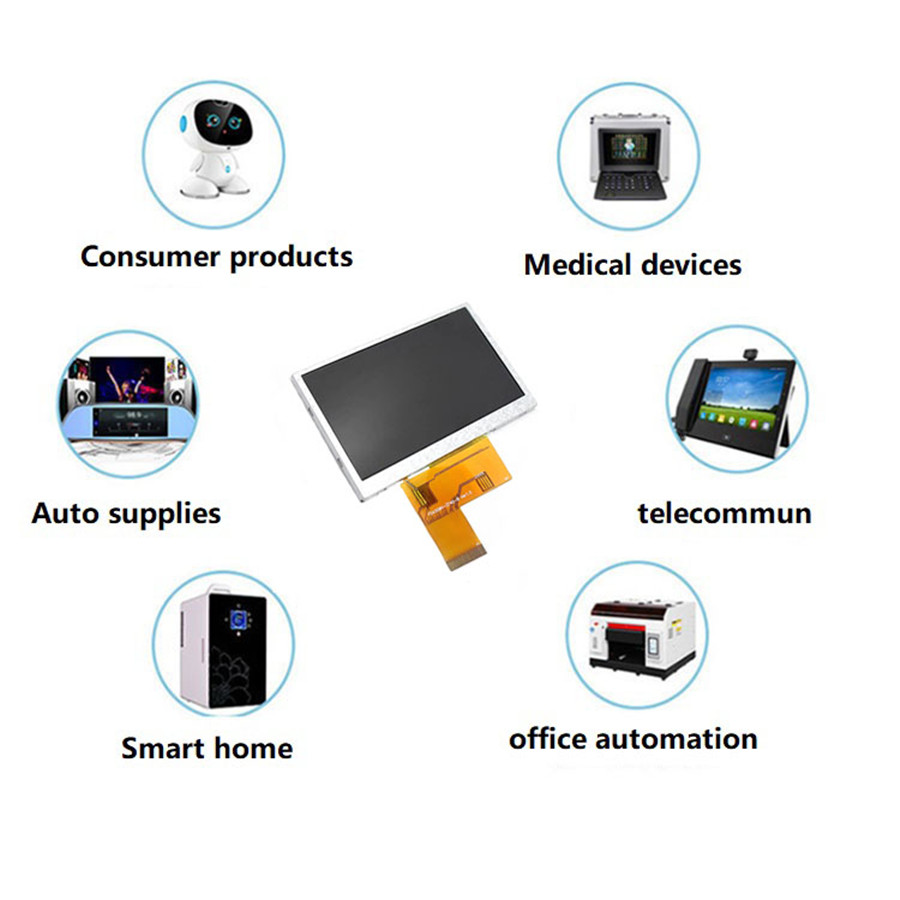 The following list is the standard product on our website and can quickly provide you with samples.But we only show some of the product models because there are too many types of LCD panels. If you need different specifications, our experienced PM team will provide you with the most suitable solution.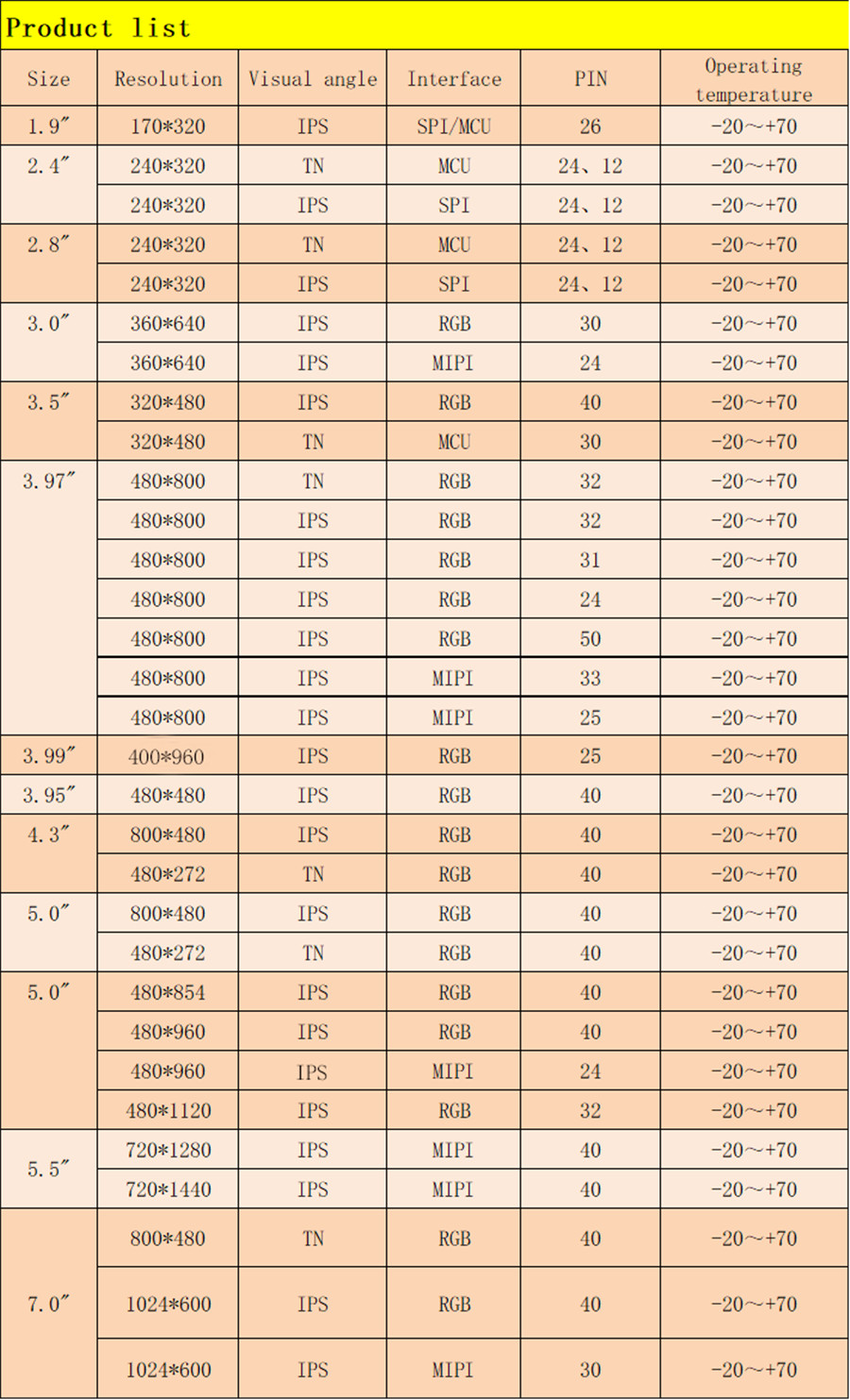 Do you have your own factory? Can you continue to supply?
A: Our company has office and plant a total of about 1500 square meters, has its own full automatic line and semi-automatic line, as well as touch fit automatic line, production capacity of 200K / month, our products are the original A regulation LCD screen, as long as the original factory to stop production, we can continue to supply, please rest assured to buy!
Your LCD screen warranty of one year, is the factory factory time prevails, or to your company shipped to us the time ah?
A: It is the time we ship to you, before shipment we will put our own label on the back of the LCD screen, the date above is our shipment date, the time on which the warranty is based.
How is the quality of your products? What about after-sales service?
A: Our company's service tenet is to be quality-oriented, integrity-oriented, genuine original A-gauge LCD screen, to provide technical support, after-sales guarantee.
1. Equipment presentation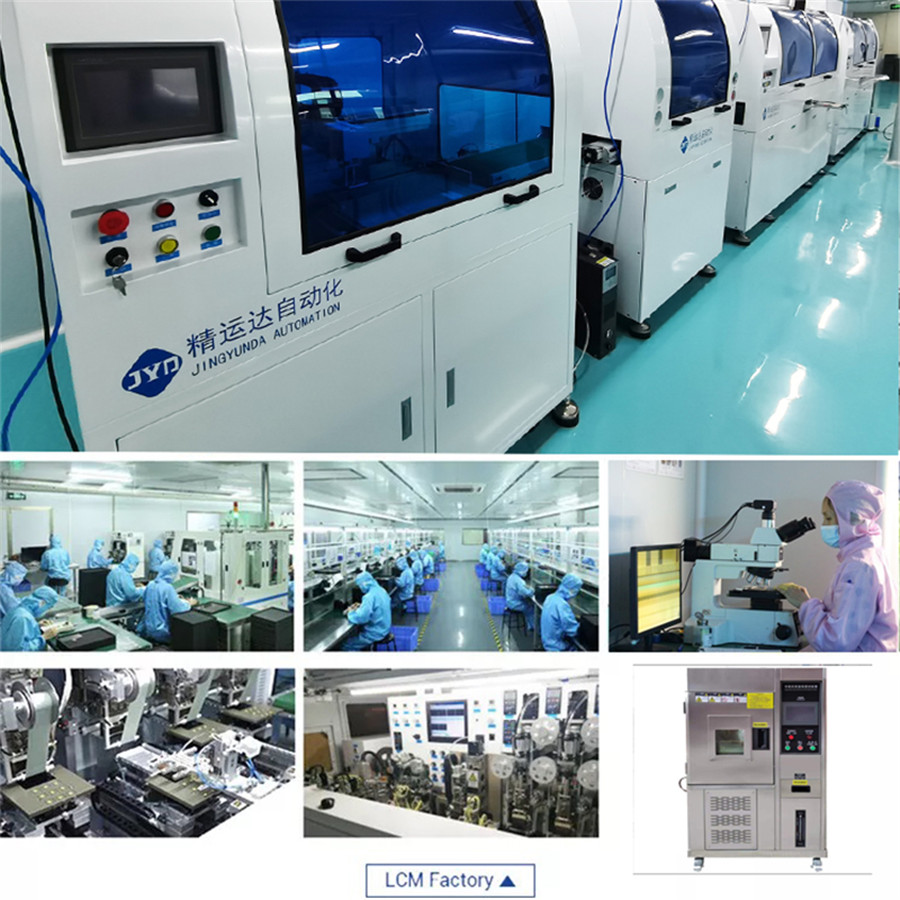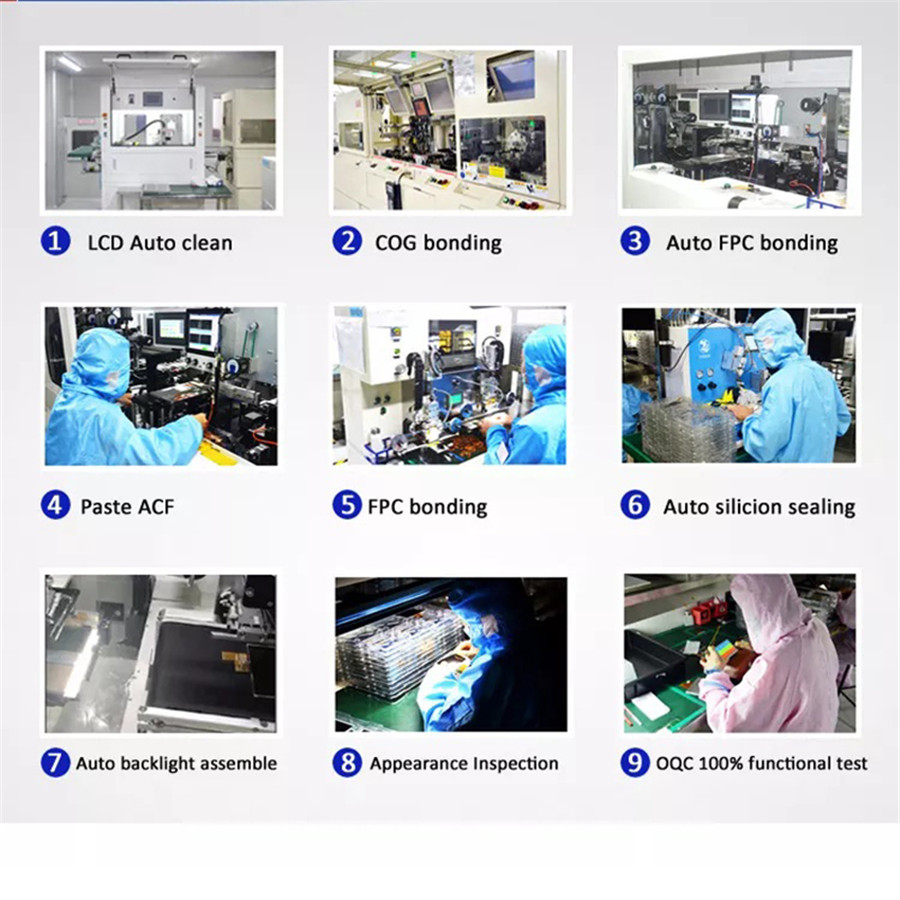 ---
---
Write your message here and send it to us